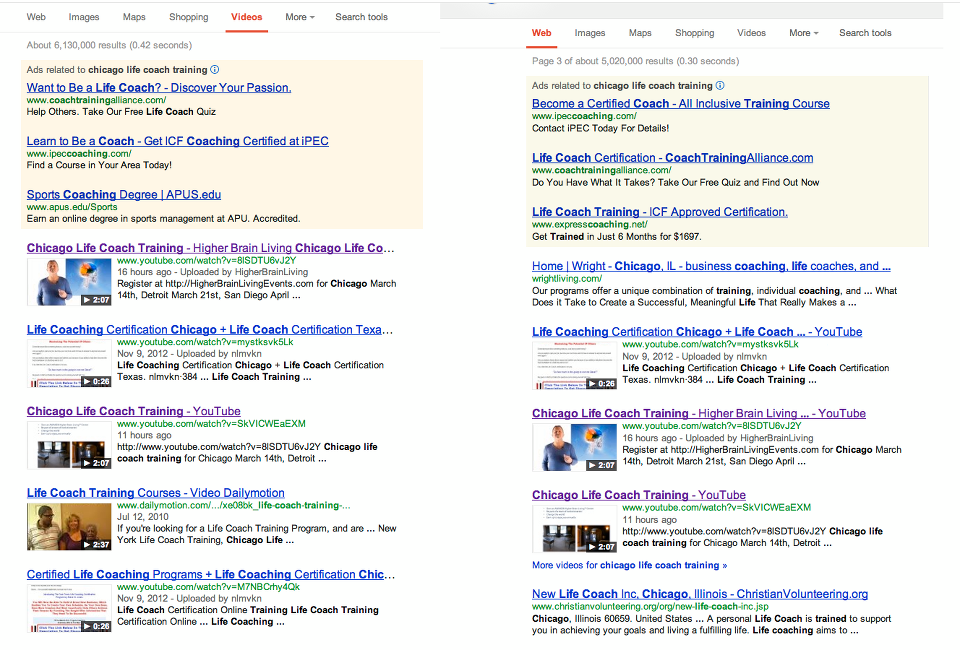 CASE STUDY:
We got our client's video (which my team produced in my recording studio) on first page of Google in 2 days!
Not Kidding, just 2 days!!!
After 3 hours of keyword research (that's a whole other story), we picked: Chicago Live Coach Training.
Now we have people signing up for my client's event ...
Continue Reading →
Share