Copywriting
Already have your creative pieces designed and just need to add the lead-generating copy?
Well, with our Professional Copywriting services, we can do that for you.
We write copy for the following:
Search Engine Optimized copywriting for Websites, Landing Pages, and Squeeze Pages
Drip e-Mail Marketing Campaigns – 5-part, 10-part, 15-part, $200 for every 5-part add-on
Articles & Press Releases
blogs
Video marketing scripts
Content creation for info-products
Print Ads
Inserts & Flyers
Radio & TV Ad Scripts
Terms:
Copywriting fees for initial projects are payable 50% in advance, balance upon delivery. All revisions must be signed within 30 days of receipt of copy. Two rewrites are made "free of charge" unless the revision is based on a change in the assignment made after copy is submitted.
Call today for a prompt price quotation on your specific assignment.
Content Distribution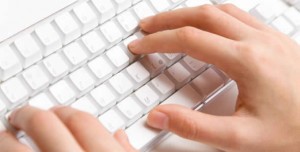 Submitting fresh content regularly to your website and all the thousands of content directories on web-wide  is the best things you can do for search engine rankings and to be perceived as an expert in your industry so you can turn your prospects into raving fans.  Remember, when marketing, you should kill two birds with one stone –
1) You should give the search engines what it wants – relevant, new content to the end user and
2) You should give the user what he wants – something value-added in advance (before they become a user of your product or service), a trusted advisor, and an adequate solution.
People buy from whom they: know, like, and trust.  So why not begin to break down the barrier of non-trust with a video of yourself and something for them to read – again, demonstrating your expertise.
With our unique  Content Submission service (which we automate and pre-schedule to dozens and sometimes hundreds of online content sites which give major exposure), we help you get your content / information out to the Internet.  Therefore, you are allowed to do what you do best and we can do what we do best – marketing.
Your sole responsibility is to provide us content in any of the following formats:
Writing: PR, Articles, Blogs, Social Media Posts, SMS (Mobile Marketing)
Video
Audio: Pod-cast
We create customized Content Submission Marketing packages to fit your unique business needs.  Call us for more information at 877-964-2729