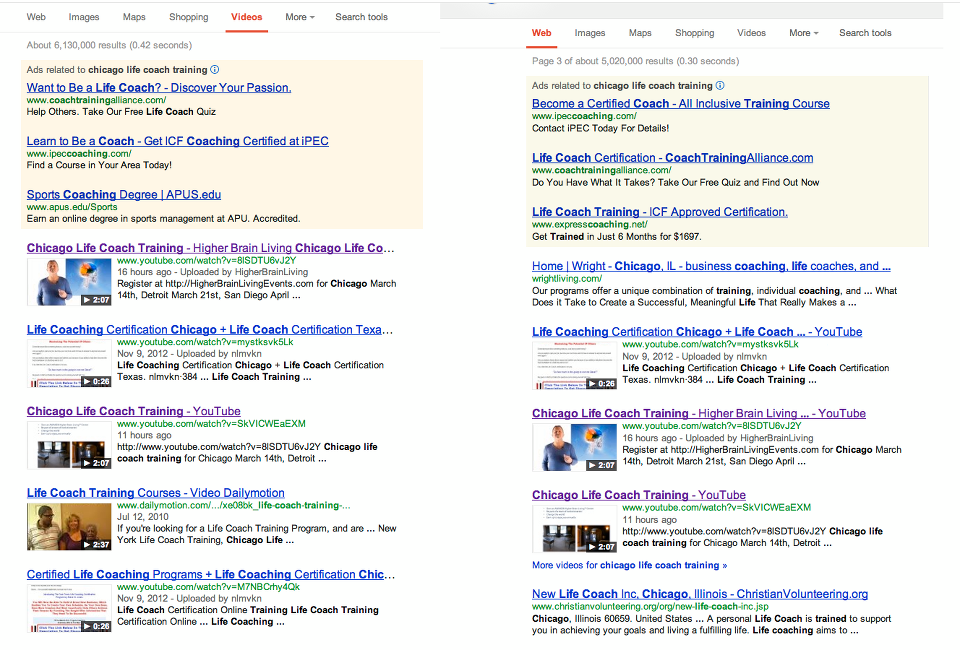 CASE STUDY:
We got our client's video (which my team produced in my recording studio) on first page of Google in 2 days!
Not Kidding, just 2 days!!!
After 3 hours of keyword research (that's a whole other story), we picked: Chicago Live Coach Training.
Now we have people signing up for my client's event in Chicago, like crazy.
Of course, Marketing is not just about one tactic, it's the combination of all of strategies that creates such powerful results. For this client, we did some Press Releases, Social Media, PPC ads, Automated Webinars, online launch and of course tons of copies and automation on infusionsoft plus the whole affiliate system put in place.
Here is the video result on Google: The one we ranked for our client is the Higher Brain Living® which, by the way, you should check them out, they will help you live your full potential.
Share