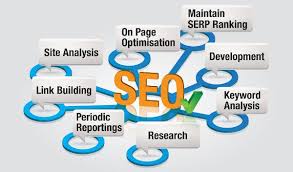 Website Optimization tips:
Each of your website page (or at least your home page) should accomplish one (or some combination of) the following:
– Deliver value
– Capture leads
– Sell something or have a call to action
Here are five ways to optimize your website experience:
– A headline with a compelling message that magnetically draw your target market to "wanting to know more"!
– Make sure you have a Lead Capture Form and an autoresponder sequence attached to it with a free offer to collect leads.
– Keep what's most essential at the top of the page with short & clear explanations of what problem are you solving with your deliverable. Videos are best for this!
– Create content that compels (or your visitors will surf away from you site in seconds!)
– Your content should answer the following questions:
1. What you do
2. Why you're the best at what you do
3. How you do it
4. Why they should try your services or product
5. How they can start
– Clean professional design with a consistent look/brand
Share